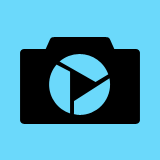 VideoVelocity
Time-Lapse Capture Studio

Screen Capture edition
Record time-lapse video of your screen.
Create HD quality recordings of one screen or all screens at once.
Record while you work, draw or play video games.
Set it and forget it, it automatically outputs a video file every hour.
Easily share live snapshots on the web.
Record an image history, with search by date image retrieval.
v3.7.2104, (March 22, 2022)
Free to use without limit.
Purchase only to use HD.