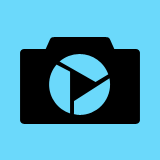 VideoVelocity
Time-Lapse Capture Studio
VideoVelocity 3.7.2104 is here! Updated March 22, 2022
Choose your edition, or go for Studio to get all-in-one plus power features. The free non-HD edition is free forever!
More About VideoVelocity
VideoVelocity is advanced yet simple to use time-lapse capture software. It is purpose built for long term, set-it & forget-it capture scenarios.
Use it to record time-lapse from any source at HD quality with advanced features like deflicker and public/private web broadcasting.
Batch convert images or video files into HD videos. Millions of images are handled with ease.
Record construction sites, landscapes or gardens, screen capture as you work or paint, create stop motion animations, slideshows or just shoot time-lapse with it around the house. You'll be surprised at what you'll discover!
VideoVelocity works on any Windows PC. Windows 10 to 7. Amount of RAM and disk space depends on the capture resolution and frequency.
Getting going is easy, once you connect your camera it will do the rest. We're here to help if you have any problems.
Nikon & Canon DSLR support for best possible image quality
Unleash the power of your Canon DSLR to create true HD quality time-lapse videos. Connect the camera via USB and VideoVelocity will do the rest.
Enhanced Deflicker New in 3.4
Time-lapse capture often results in video flicker caused by inter frame brightness variation. Usually due to changing lighting conditions or camera auto exposure. VideoVelocity Studio edition uses a specialized de-flicker filter to correct this effect, producing professional results.
Teleport Live Broadcast and Cloud Capture New in 3.4
Close Teleport itegration allows you to broadcast your time-lapse to Teleport and view it live on the web, record in the cloud or embed the Teleport player on your own website.
Nikon DSLR Support New in 3.3
Use the power of DSLR to create true HD quality time-lapse videos. Control focus, exposure, HDR, from within VideoVelocity.
Advanced Scheduling New in 3.1
VideoVelocity comes with a build in scheduler to auto start recording at any time of day. Or set it to 'always on' and VideoVelocity will make sure it's running at all times and reliably recording your project.

Included in Studio edition is an advanced scheduler which allows you to record based on local solar sunrise/sunset times or custom weekday or monthly schedules. You can also modify the capture interval on a schedule.
New Video Input Sources New in 3.0
Fully integrated and simultaneous recording from 5 sources:
Great for Animation New in 3.0
Perform stop motion or stop frame animation using any DSLR, Webcam or attached DirectShow camera. Supports triggering by PowerPoint presentation remotes. Output to directly to video file or to high quality PNG.
Still Images to Video New in 3.0
A powerful image to video utility (with plenty of controls of course) allows you to convert still JPG or PNG (any format supported by Windows) image sequences to a single video file. Create picture slideshows or fast moving video from previously recorded image sequences. Convert any folder full of files (even RAW or NEF files) to a video. Point it at any folder or monitor a folder for new incoming images.
Video to Video New in 3.0
Convert any video file into a time-lapse movie. Resize, crop, sharpen or adjust image saturation while transcoding from any input format into H.264 or other. The motion-detection based recording also works on video files.
Any Webcam or IP Camera
Works with any webcam or capture card attached to the computer, or nearly all IP Cameras. Mount it in your office, out your window, in your car or on the roof! It even does 1080p full HD recording.
Motion Sensitive
Upon detecting motion within the video, VideoVelocity will automatically (depending on selected sensitivity) alter the video 'speed' and record more frames to capture more detail of the event. Creates more interesting videos, removes empty gaps and produces smaller video files!
Simple to Start
Launch VideoVelocity, give your project a name and you're ready to capture high resolution video from your webcam or IP camera. It's that simple.
Fast to Finish
Record straight to a high-quality MP4 or WMV video file. We use the best H.264 & VC-1 codecs for smaller and higher quality files. Your video is ready to post on the web, share with friends or for post-production.
Precision Controls
Easy adjustment of recording options such as frame rate, capture interval and resolution. Record in HD resolutions for crisp full-screen video and at high frame-rates of up to 240fps for fluid like motion.
Other features include video label, date imprint/timestamp, motion detect recording, the ability to record to a JPEG or PNG file sequence, then convert these or any folder of images into a video. Scheduling. Auto, high quality bicubic image resizing to match the target video size. Auto restart/retry on input loss or failure.
v3.7.2104, (March 22, 2022)
Help us build VideoVelocity!
To get early access to new features, internal builds, and to help us develop VideoVelocity email us and ask to join our beta user list.