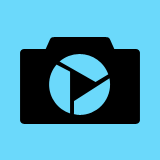 VideoVelocity
Time-Lapse Capture Studio

Webcam & Capture edition
VideoVelocity is the perfect tool to create time-lapse movies from a webcam.
Record time-lapse video from any webcam.
All DirectShow devices are supported. Capture cards too.
Use your webcam to capture high quality HD video.
Record security time-lapse using your webcam, motion detection included.
Easily post image enhanced snapshots to your website.
Record an image history, with search by date image retrieval.
This edition has full support for any kind of DirectShow Device. VideoVelocity is specialty video capture software for timelapse creation. The Studio edition is recommended for professional use, as it supports round trip record-to and create-from high quality image files. This improves reliability and allows repeat post-processing without loss of quality.
v3.7.2104, (March 22, 2022)
Free to use without limit.
Purchase only to use HD.