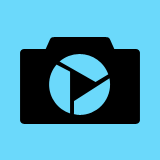 VideoVelocity
Time-Lapse Capture Studio

Photos & Video Files edition
VideoVelocity Photos & Video Files edition lets you create time-lapse video from picture or video files in a snap. Works with nearly all image and video file formats and saves to high quality video files.
VideoVelocity Time-lapse from Files edition features:
Convert image or video files (jpg, png, nef, raw, avi, mp4, wmv, etc.) into an HD movie. Simply point it at a folder with any type of file (jpg, png, nef, any Windows supported format) and it will do the rest.
Create slideshows or quick motion time-lapse movies.
Create slow or fast motion time-lapse, ultra smooth 120 fps time-lapse or a slow moving slideshow.
Automatically deflicker the time-lapse during conversion.
Perform frame fading or motion detection on the files.
v3.7.2104, (March 22, 2022)
Free to use without limit.
Purchase only to use HD.
Already own VideoVelocity? Upgrade to Studio